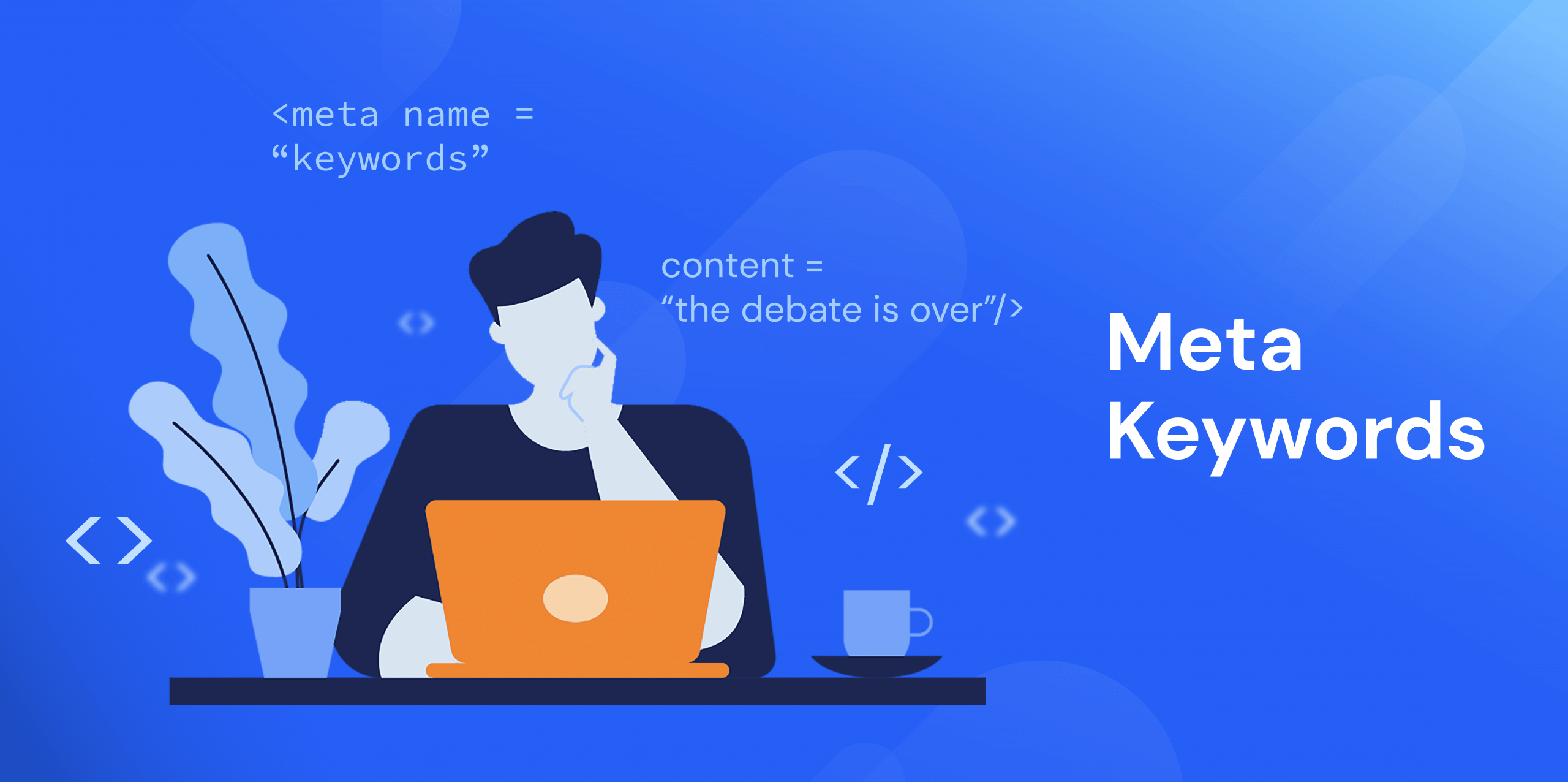 Meta keywords are HTML tags that help to give search engines more information about your page. Though some search engines like Google and most SEO professionals no longer use meta keywords.
Meta keywords help search engines to know the relevant keywords on your web page. These keywords are not visible to web visitors except they use special means to decide them.
Meta keywords are not so relevant again as most search engines no longer use them and this is because it was abused by people thereby creating low-quality posts. However, there are still some important meta keywords and we are going to be looking at them in this article.
TYPES OF META TAGS
Title tag

Description tag

Alternative text tag

Heading tag

Meta keywords
TITLE TAG
The title tag helps to describe the content of your website to search engines. These tags help to draw readers to click on your website. Title tags are always added to the header of the website.
This is what shows on search engines and helps to describe your page. It helps to tell people what your website is all about.
This text is added to an image or video. Search engines can not read visual content so the alternative text tag helps to tell the search engines what your picture or video is all about.
HEADING TAG
The heading tag is used to separate your website's main heading from other web page contents.
META KEYWORDS
Meta keywords are used to improve your web page SEO. The keywords help to tell what the webpage is about. This helps your web pages to get better search results.
WHY YOU SHOULD USE META KEYWORDS
It helps your site to rank high in search engines.

It helps to increase your website click rate.

It helps to build your website SEO.

Helps to improve the performance of your website.

Meta keywords help to show you how your web page appears in SERPS.

It helps to build your website traffic.

It helps to create internal site searches.

Helps to give key information about your site

Meta keywords act as an advertisement for your website.

Helps you to easily describe what your website is about to search engines and web visitors.

Meta keywords help you to see what keywords your competitors' pages are using.

Used by search engines to know when someone tries to spam a page

Helps you to create an internal tagging system.

It helps you to prevent your website from using the same keywords across multiple pages.

It helps to prevent overlapping work.

Helps to find seed keywords from competitors.
WHY META KEYWORDS ARE NOT SO IMPORTANT
Though meta keywords play an important role in SEO, most search engines like Google which is one of the most popular search engines no longer uses it for ranking. So, now using meta keywords may or may not help to rank your web pages high. However, some websites like Binge still use it sometimes.
CONCLUSION
Meta keywords are important for your websites and your web pages. In this article,I have shown you some importance of these keywords and why you should still use them even though some search engines no longer see any importance in them.