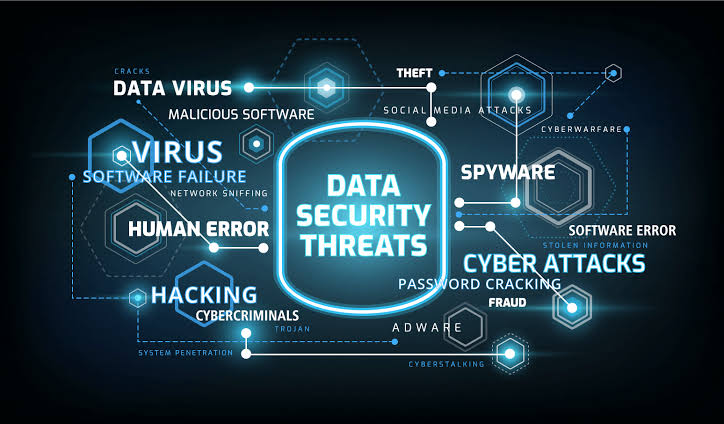 Phone tracking can be important and essential in terms that it helps with directions, protects your phone against theft and so on but most times, it tends to be a burden to most people. You might begin to get uncomfortable about the amount of data you share with Google and other companies. However all hope is not lost as there are things that you can do to prevent your phone from being tracked and also sharing your data with unknown parties.
One thing you need to know is that you actually gave permission to these parties to have access to your information. However, in this article I am going to show you some ways and some things that you can do to prevent your phone from being tracked.
HOW TO PREVENT YOUR PHONE FROM BEING TRACKED
Turn off your phone's location.

Get a good VPN.

Use a private browser.

Always check the permissions needed for the apps you install.

Prevent your online accounts from having access to your information.
TURN OFF YOUR PHONE'S LOCATION
Turning on the location in your phone is one of the ways these third parties keep track of your every move. Once the location on your device is on, it keeps track of everything about you like where you live, and everywhere you go and these data are shared with third parties. For you to prevent your phone from being tracked, you need to turn off your phone's location and you can do this by following these steps below:
Go to your phone settings

Head over to your privacy

Click on location services and turn it off
GET A GOOD VPN
Using a VPN on your phone helps to protect your phone from being tracked. VPN serves as a barrier between your phone and these third parties. VPNs help to cover your IP address and doin this, prevents companies from monitoring you. VPNs also help to block cookies on your phone. There are some good VPNs with very strong security that you can try using. Some of them are; express VPN, Nord VPN, surfshark and so many others.
USE A PRIVATE BROWSER
Using a private browser helps you to surf the internet anonymously and this means that it allows you to browse the internet without these third parties monitoring and tracking you. Most times when you browse the internet, Google takes record of all that you do and they use this information. Using a private browser helps to prevent Google from knowing what you are doing on the net. Some private browsers you can try are: Mozilla free Firefox focus app, dolphin browser and also Google chrome incognito mode.
ALWAYS CHECK THE PERMISSIONS NEEDED FOR THE APPS YOU INSTALL
When you install an app, there are permissions that the app will need. You need to check these permissions on your app store before installing those apps. Most times, these apps need permissions to so many things and they use that to get information about you. However, you can control these apps from getting this information from you and that is why you need to always check for the permissions you allow in your apps.
PREVENT YOUR ONLINE ACCOUNTS FROM HAVING ACCESS TO YOUR INFORMATION
When you create an online account on your phone with a company, like Facebook or Google, you have automatically given them access to your information. With this, they are able to track whatever you do and they also have access to your location. The good part is that there are options given by these companies to stop them from getting information about you and you can do this by limiting your ad tracking. You can go to your privacy settings and control what these companies know about you.
You have been given some steps to take to prevent your phone from being tracked. Now you do not have to worry about these third parties monitoring your every move and knowing everything about you. Do well to follow the steps and you are sure to be protected.